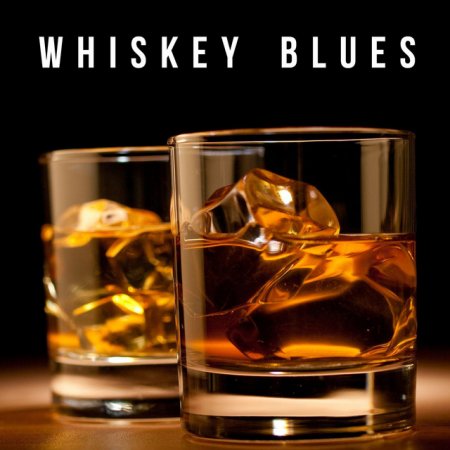 Исполнитель:
Various Artist
Название:
Whiskey Blues Best of Blues Rock
Дата релиза:
2021
Страна:
All world
Жанр музыки:
Blues, Blues Rock
Количество композиций:
412
Формат | Качество:
MP3 | 320 kbps
Продолжительность:
01:12:55:44
Размер:
5.18 Gb (+3%)
TrackList:
Chris Duarte Group - .32 Blues
Tas Cru - 12 Step Woman
Andy Balcon - 52 Street Blues
Chef Eric Band - 1000 Nights
Sonny Moorman - A Fool For Your Stockings
Charles Brown - A Virus Called The Blues
Pugsley Buzzard - Aces and Eights (The Deadman's Hand)
Tito & Tarantula - After Dark
D-Man, Manuel Grimaldi - Ain't Enough Whiskey (feat. Manuel Grimaldi)
Fossen & Struijk Band, Struijk Band - Aint Gonna Worry About Tomorrow
The Blues Vision - Alabama Train
B.B. King - All Over Again - Single Version
Kiefer Sutherland - All She Wrote
The Johnny Max Band - Angel Of Mercy
Blues and Company - Another Round
Patey's Pipe - As the Years Go Passing By
Kern Pratt - Baby's Got Another Lover
John Fusco, X-Road Riders - Bad Dog
Roscoe Chenier - Bad Luck
Ray Bonneville - Bad Man's Blood
Gurf Morlix - Bad Things
Hot Damn Scandal - Bare Bones
Bad Temper Joe, Fernant Zeste - Battle Cry Blues
The Scandaleros - Battle
Tommy Castro - Be Carefull With a Fool
Rondo's Blues Deluxe - Bflat Minor Blues
Blue Moon Marquee - Big Black Mamba
Memphis Gold - Big Leg Woman
The Rhett Yocom Blues Band - Big Legged Woman
Igor Prado Band, Sugaray Rayford, Randy Chortkoff, Monster Mike Welch - Big Mama Blues
Dan Patlansky - Big Things Going Down
Van Morrison - Big Time Operators
Lee Rocker - Black Cat Bone
Brent Cobb - Black Crow
Shannon Lyon - Black Irish Rose
The Dead South - Black Lung
James Cotton, Junior Wells, Carey Bell & Billy Branch, Robinson - Black Night
Joe Louis Walker - Blackjack
Jimmy D. Lane - Bleeding Heart
The Hard Swimmin' Fish - Blind Love
Chuck E. Weiss - Blood Alley
Holland K. Smith - Blood On My Hands
Paul Lamb & The King Snakes - Bloody Murder
The Charles Ford Band - Blue and Lonesome
Charlie Musselwhite - Blue Feeling Today
Old Blood - Blue Jean - Live
Buster Benton - Blues & Trouble
Corey Stevens - Blues Are Here To Stay
Martin Harley, N/A - Blues At My Window
John Primer - Blues behind closed doors
Elliott And The Untouchables - Blues Came Callin'
Kenny Wayne - Blues Carry Me Home
Walter Trout - Blues For My Baby
Christian Willisohn - Blues In My Bottle
John Nemeth - Blues in My Heart
Chris Smither - Blues In The Bottle
The Chris O'Leary Band - Blues is a Woman
Savoy Brown featuring Kim Simmonds - Blues Like Midnight
Smokehouse Ramblers - Blues Man
Cotton Blues - Blues Soldier
Tony Joe White - Boom Boom
Devil Doll - Bourbon in Your Eyes
Lightnin' Hopkins - Bring Me My Shotgun
Selwyn Birchwood - Brown Paper Bag
Smokehouse - Cadillac In the Swamp
Bob Pearce - Cancel My Reservation
Jimmy Witherspoon - Card Playing Blues (Standard Deck)
Othman Wahabi - Catfish Blues (Black Snake Version)
Vince Hawkins & Company Slave - Cathouse
The 44's - Champagne and Reefer
Tom Shaka - Churchhouse Blues
Philipp Fankhauser - Circumstances
Tom Killner - Cocaine Blues
Studebaker John's Maxwell Street Kings - Cold Black Night
Long John & the Killer Blues Collective - Cold Blood Blues
Quaker City Night Hawks - Cold Blues
Bai Kamara Jr, The Voodoo Sniffers - Cold Cold Love
Magic Slim - Cold Hearted Woman
Aron Burton - Cold, Cold Feeling
Isobel Campbell, Mark Lanegan - Come Undone
Peter Karp - Cool Cool Thing
The Instigators - Cool Disposition
Michael Locke - Cost of Lovin'
Stringbean, Stalkers - Crawling King Snake - Live
Brother Dege - Crazy Motherfucker
Calvin Russell - Crossroad
Mitch Woods and His Rocket 88'S - Cryin' For My Baby
Mike Zito - Damn Shame
Jake Green Band - Dark Clouds
Tab Benoit - Darkness
Big Bones - Date With The Blues
The Blues Overdrive - Daughter of the Devil
Michael van Merwyk - Deep Blue Sea
Poppa Dawg - Deepest Shade of Blue
Jimmie Vaughan - Dengue Woman Blues
Billy F Gibbons - Desert High
Big Bill Morganfield - Devil At My Door
Klaus Brandl - Devil Down
Gregg Allman - Devil Got My Woman
Kevin Selfe & The Tornadoes - Devil's Come Early To Collect His Due
Ashley Raines & The New West Revue - Did Somebody Make A Fool Out Of You
Jason Elmore & Hoodoo Witch - Dirt Ain't Enough
Big Papa and the TCB - Dirty Bird Blues
Little Joe Blue - Dirty Work Goin' On
Bellhound Choir - Distant Horizons
The Silver Dimes - Doin' Time
Townes Van Zandt - Dollar Bill Blues
Eric Burdon - Don't Ever Let Nobody Drag Your Spirit Down
The Blackwater Fever - Don't Fuck With Joe
Altered Five Blues Band - Don't Rock My Blues
The Hoax - Don't Shake My Hand [Extended Version]
Mighty Sam McClain - Don't Worry About Me
Sean Costello - Double Trouble
Ralph De Jongh - Down & Dirty
Son Jack Jr & Michael Wilde - Down So Low
Aynsley Dunbar - Downhearted
Louisiana Red - Driftin'
Bjorn Berge - Drifting Blues
William Clarke - Drinking By Myself
The Baboons - Drinking Gasoline
Dave Steffen Band - Drive My Car
Willie D. Warren, Howard Glazer - Drowning on Dry Land
Breakout Blues, Chad Strentz - Drunk 'n' Homeless
One Shot Johnny - Drunkard's Blues
Rod Picott - Drunken Barber's Hand
Bluestate - Early In the Morning
Tom Waits - Eggs And Sausage (In A Cadillac With Susan Michelson)
Ronnie Earl, The Broadcasters - Elegy for a Bluesman
Rob Stone, The C-Notes, Chris James, Patrick Rynn - Empty Room
Jerry Portnoy - Endless Road
Sugar Ray & The Bluetones - Evening
Sunnyland Slim - Every Time I Get To Drinking
Sunnyland Slim - Everytime I Get to Drinking
Guy Forsyth Band - Evil Man - Live
The Mole Pack - Evil Woman Blues
Lucky Lopez Evans - Extra Extra
Lal and the People - Eyes on You
Rusty Zinn, Tucker - Fallin' Rain
Lafayette Leake - Feel So Blue
Mike Griffin, Unknown Blues Band - Fifth of Whiskey, Case of the Blues
Mighty Joe Young - Five Long Years
Eddie Martin - Frozen Lake
Otis Rush - Gambler's Blues
John Carey & Piano Bob - Gipsy Woman Blues
Vince Converse - Give It Everything You've Got
Shawn James & the Shapeshifters - God's Gonna Cut You Down
Duane Allman - Goin' Down Slow
HowellDevine - Going Down South
Kilborn Alley - Going Hard
Clutch - Gone Cold
Chris James and Patrick Rynn - Good Idea At The Time
Lurrie Bell - Got My Eyes On You
Too Mutz Blues Band - Gotto Keep On Drinking
Duke Robillard - Grey Sky Blues
Cris Jacobs - Hallelujah Hustler
Big Rude Jake - Hard Deep Junction Blues
R.L. Burnside - Hard Time Killing Floor
Big Will & the Bluesmen - Hard Times
James Armstrong - Hard, Hard Blues
Eric Heideman - Have You Ever Loved a Woman
Eric McFadden - Headed for the Light
Jeff Jensen - Heart Attack and Vine
Bakelite Radio, Joe Camilleri, Claude Carranza, Simon Starr, Ed Bates, Nicky Bomba - Hell Cat Blues
BillyLee Janey - Hellbound Nite Rider
Jimmy LaFave - Help Me Through the Day
Taj Mahal - Here In The Dark
Eli Cook - Highway Song
The Cornbread Project, Big Creek Slim - Hobo Blues
The Teskey Brothers - Honeymoon
Alabama Mike - Hoo Doo Man
Omar and The Howlers - Hoo Doo
Mark Knopfler - Hot Or What
Little Buster & the Soul Brothers - How Blue Can You Get
T-Bone Walker - How Long Blues
Shawn Pittman - How Long
Magic Slim, Nick Holt, The Teardrops - How Unlucky Can One Man Be
John Fairhurst - Hungry Blues
The Band Of Heathens - Hurricane
Earl Thomas - I Am the Cool
Mike Hood - I Asked for Water
Eddy Clearwater - I Came Up The Heard Way
Jack De Keyzer - I Can't Quit You Baby
Sam Myers - I Got The Blues
Eugene Johnson - I Just Want to Make Love to You
Charles Caldwell - I Know I Done You Wrong
Jimmy Burns - I Know You're Gone
Lalo - I Love the Life I Live
Big Voice Odom, Magic Slim, Lucky Peterson - I Made Up My Mind
M.T. LEON - I Smell Trouble
FMichael Hardie - I Walk Alone
Screamin' Jay Hawkins - I Want Your Body - Remastered
The Lawrence Olds Band - I'll Take Care of You
Heath Green & The Makeshifters - I'm a Fool
Cuby & The Blizzards - I'm Drinking My Whisky
John Lee Hooker - I'm In The Mood
Sons of the Delta - I'm Moving On
Marcos Coll & Adrian Costa - I'm on the wonder
Kenny Neal - If Heartaches Were Nickels
The Lachy Doley Group - If Looks Could Kill
Albert Collins - If Trouble Was Money
Grayson Capps - Ike
Billy Branch & The Sons of Blues, Carl Weathersby - In My Lonely Room
Lonnie Brooks - In The Dark
Alex Maryol - In the Meantime
Junior Wells' Chicago Blues Band, Buddy Guy - In the Wee Wee Hours
Bluescorp - It Is What It Is
Gregor Hilden - It's a Man's World
Michigan Curve - J.C's. Blues
Curtis Stigers, The Forest Rangers - John the Revelator
Henrik Freischlader, Mike Andersen - Jumping at Shadows
Willy DeVille - Junker's Blues
Paul Gabriel, Bruce Bears, Duke Robillard, Frank Davis, Mark Teixeira - Just a Bitterness
Jimmy Reiter - Just Another Nail
Tinsley Ellis - Kiss Of Death
Jimmy Dawkins - Kold Actions
The White Buffalo - Last Call To Heaven
Luther Allison - Last Night
Jake La Botz - Lay Down the Bottle
Brother Snakeoil and the Medicine Men - Leave Me Alone
Vince Esquire - Leave My Girl Alone
Todd Sharpville - Legacy of Greed
Lloyd Spiegel - Let Your Love Lie Down
Sven Zetterberg, Bronk - Let's Straighten it Out
Johnny Winter - Life Is Hard
Mark May - Lights Are On But Nobody's Home
The Black Sorrows - Little Murders
Richard Bargel, Bernreuther, Bayer, Kossowska - Little Red Rooster
Boz Scaggs - Loan Me a Dime
J. B. Hutto - Lone Wolf
Guy Davis - Loneliest Road That I Know
Albert Cummings, Tommy Shannon - Lonely Bed
David Rotundo - Lonely Nights (feat. David Rotundo)
Johnny B. Moore - Lonesome Blues
Luther Johnson - Lonesome In My Bedroom
Muddy Waters - Long Distance
Andy Cowan - Losin' Hand
The Mannish Boys, Finis Tasby - Lost Your Good Thing Now
Homemade Jamz Blues Band - Love Doctor (Acoustic)
Madtown Mannish Boys - Love Her with a Feeling
Epi K. Paradox - Love Is A Losing Game
Jim Byrnes - Love is Just a Gamble
Tubesnakes - Love That Burns
Alastair Greene - Love Too Strong
John Campbell - Love's Name
Rusty Zinn, Billy Boy Arnold - Low Down Blues
Bonnie Lee, Magic Slim, John Primer, Nick Holt - Low down dirty shame
The Midnight Blues Band - Low Down
Melvin Taylor - Lowdown Dirty Shame
Bad Brad & the Fat Cats - Lucky Man
The Haunted Windchimes - Make It Rain
Michael Burks - Make It Rain
Luke Escombe - Man in the Long Black Coat
Big Daddy Kinsey - Mannish Boy
Ray Fuller and the Bluesrockers - Mean and Evil Woman
Floyd Lee Band - Mean Blues
Jimmy Warren Band - Mean Mistreater
Chuck Berry - Mean Old World
The Kentucky Headhunters, Johnnie Johnson - Meet Me In Bluesland
Hubert Dorigatti - Memphisto
Gene Deer - Midnight Healing
Long John Baldry - Midnight In New Orleans
Mud Morganfield - Midnight Lover
Kai Strauss, Mike Wheeler - Money Is the Name of the Game
Harry Manx, Sydney Lyric Quartet - Moon Going Down
Wily Bo Walker - Moon Over Indigo
Daniel Norgren - Moonshine Got Me
Curtis Salgado - More Than You Can Chew
Kevin Selfe - Moving Day Blues
Harlis Sweetwater Band - Muddy Water
John Hammond - Murder In The Red Barn
Dan Granero - My Baby
Dr. Helander - My Home Is in the Delta
Chris Wragg and Greg Copeland - My Home Is the Horizon
Percy Mayfield, Phillip Walker Blues Band - My Jug and I
Anthony Geraci, Sugar Ray Norcia, Ronnie Earl, Monster Mike Welch - My Last Good-Bye
Robbert Duijf - My Only Friend
Billy Roy Danger & The Rectifiers - My Take on the Blues
Brad Kelsey - Nasty Weather
Terry Evans - Natcha Bone Lover
Big Joe & The Dynaflows - No Good Woman Blues
Cephas & Wiggins - No Ice In My Bourbon
Kris Dollimore - No No No
John Hiatt - Nobody Knew His Name
One Dime Band - Nobody's Dog
Lil Ed & The Blues Imperials - Nobody's Fault But My Own
The Little Red Rooster Blues Band, Anthony Geraci - Nothin' Left Between Us
Mick Kolassa - Nothin' Left to Lose
Robert Connely Farr & the Rebeltone Boys - Ode to the Lonesome
The Devil Makes Three - Old Number Seven
John Lee Hooker, Jr. - Old School
Parker Millsap - Old Time Religion
Red Hot Blues - One Bottle
Lefty Dizz - One Eyed Woman
Austin Walkin' Cane - One Heart Walkin'
Monster Mike Welch - One Of Those Days
Buddy Guy - One Room Country Shack
The Heavy Horses - Pale Rider
Thorbjorn Risager - Paradise
Monti Amundson - Plain As Day
Mojo Blues Band - Please, Mr. Jailer (feat. Taildragger)
Sivert Hoyem - Prisoner of the Road
Delbert McClinton, Self-Made-Men - Pulling the Strings
Albert Castiglia - Quit Your Bitching
Nate Myers - Rainin'
Barry Levenson, Jake Sampson - Reap What You Sow
Theodis Ealey - Reconsider Baby
Johnny Cash - Redemption
Jinda Biant - Rollin' Train
Dave Alvin, The Guilty Ones - Run Conejo Run (Live)
Balkun Brothers - Sally's Blues
Captain Beefheart & His Magic Band - Same Old Blues
Nick Moss Band, Dennis Gruenling - Sanctified, Holy And Hateful
Jason Good Blues Band - Scratch My Back
Hans Theessink - Set me free
The New Savages - Seventh Son
Fillmore Slim - She Don't Love Me
Ian Siegal - She Got The Devil In Her/I Gotta Try You
Delta Cross Band - She Moves Me
Mikey Junior - Ships on the Ocean
Kirk Fletcher - Silver Spoon
Lazy Eye - Single Malt Blues
Marty Hall - Sinner's Prayer
Willie Dixon, Memphis Slim - Sittin' And Cryin' The Blues
Vidar Busk, Daniel Eriksen, Stig Sjostrom - Six Strings Down
Trainman Blues - Skulls Crosses and Bones
Colter Wall - Sleeping on the Blacktop
Blues Delight - Slightly Hung Over
Blues Hangvoer - Slow Blues and Whiskey
The Bad Daddys - Slow Blues
Carey Bell - So Hard To Leave You Alone
Deeper Blues - Sober Up Or Die
David Johansen, The Harry Smiths - Somebody Buy Me A Drink
Otis Spann - Someday Soon Baby
Anthony Big A Sherrod, The Cornlickers - Someday
Dominic Marsh, Jonny Jones - Son of a Gun
Jeff Strahan - Southern Jeans
D'Mar & Gill, Jerry Jemmott, Kid Andersen - Souvenir of the Blues (feat. Jerry Jemmott & Kid Andersen)
HowellDevine - Spoonful
Stimulators - St. James Infirmary
Clarence Edwards - Still a Fool
Long John Hunter - Still Blue
Hubert Sumlin - Still Playing The Blues
Smokin' Joe Kubek & Bnois King, Hopkins - Stop Drinking
Magic Sam, Eddie Shaw - Stop! You're Hurting Me
Hot Roux, Jerry McWorter - Stranger's Blues
Victor Lawson and Boogie Chillen - Suitcase Full of Blues
Little Albert - Swamp King
John Littlejohn - Sweet Little Angel
Eric Deaton - Sweetheart Blues
Crimson House - Take Away My Blues
Larry Garner - Tale Spreaders
Hector Anchondo Band - Tall Glass of Whiskey
Chris Stapleton - Tennessee Whiskey
Gary Myrick - Tex Pawnshop and the Tremelos
Ben Prestage - The Ballad of Ray and Ruby
Allan Taylor, Chris Jones, Martin Huch, Beo Brockhausen, Thomas Korber, Hans-Joerg Maucksch - The Beat Hotel
David Olney - The Blues Don't Care
Slow Blow Fuse - The Bottle
Luxuriant Sedans - The Darkness
Adam Holt - The End
Byther Smith - The Man Wants Me Dead
All Them Witches - The Marriage Of Coyote Woman
Dom Martin - The Rain Came
Bob Margolin - The Same Thing
Anders Lewen, James King - The Soul of a Man
Kal David - The Visit
Seth Rosenbloom - The Way Things Used to Be
Patrick Sweany - Them Shoes
Spencer Bohren - Thief in the Night
Blue Roads - Third Degree
Bugs Henderson & The Shuffle Kings - Thirteen Ways
Johnny Adams - This Time I'm Gone For Good
Blackwater - This Woman
Alber Solo - Three O'clock Blues
Stevie Ray Vaughan - Tin Pan Alley (AKA Roughest Place in Town) - Live at Montreux Casino, Montreux, Switzerland - July 1985
Johnny Nocash and the Celtic Outlaws - To the Gallows
Lou Rawls - Tobacco Road - 2006 Remaster
Heavy Blues Chevy - Towed Away
Robert Connely Farr - Train Train
Sean Chambers - Trouble & Whiskey
Charley Crockett - Trouble Blues
Billy C. Farlow - Trouble's Come To The Delta
Paul Reddick & The Sidemen - Tumblin' Down
Steve Cropper, Pop Staples, Albert King - Tupelo
Marquise Knox, Eugene Johnson, Mike Battle, Wayne Sharp - Two Trains Running
Peter Parcek - Until My Love Come Down
Wolf Mail - Upper Hand
The Ghost of Johnny Cash - Valley of the Gun
Casey Kiser and the Jakewalk Saints - Voodoo Man - Extended
Whitey Morgan and the 78's - Waitin' 'Round to Die
Big Daddy Wilson - Walk A Mile In My Shoes - Live
Jake Curtis Blues Band - What Am I Supposed to Do
The Flaming Mudcats - What's Good for the Goose
Willie Lomax Blues Revue - When The Lights Go Out
Andrew "Jr Boy" Jones - Whiskey Drinkin' Blues
Piedmont Four - Whiskey Drinkin' Woman
James "Son" Thomas - Whiskey Headed Woman
Rufus Black - Whisky Town
32/20 Blues Band - Without Her
Two Timer - Woods
Steve Freund - Worried About That Gal
Fleetwood Mac - Worried Dream
Johnny "Big Moose" Walker - Worry, Worry
Guitar Ray & The Gamblers - You Are Still The One
J.B. Ritchie - You Don't Gotta
Little Charlie & The Nightcats - You Got Your Hooks In Me
Toronzo Cannon - You Made Me This Way
James Wheeler - You Make It Hard Baby
Rick Tobey - You Need Love
Drew De Four - You Only Kiss Me When You're Drunk
Guitar Pete - You Shook Me
Otis Taylor - Young Girl Down the Street
DOWNLOAD LINKS: Whiskey Blues Best of Blues Rock (2021) Mp3Download | TurboBit
https://turb.pw/4rn2dns0at3b/Whiskey_Blues.rar.html

Download | HitFile
https://hitf.cc/kjNe1pS/Whiskey_Blues.rar.html

Download | Turbo.to
https://turb.pw/4rn2dns0at3b/Whiskey_Blues.rar.html

Download | Hil.to
https://hitf.cc/kjNe1pS/Whiskey_Blues.rar.html

Download | RapidGator
https://rg.to/file/e6ed907a295180ef170dbaadf7ea48d6/Whiskey_Blues.rar.html

Download | Nitroflare
https://nitroflare.com/watch/3C5D9274DECC680/Whiskey_Blues.rar

Понравилась новость? Расскажи друзьям!